Sok Visal
"Cream" Visal was born in Cambodia before the fall of Phnom Penh and lived in France where he grew up in Hip Hop culture. He returned to Cambodia to live in 1993. While growing up in France, "Cream" started to do graffiti, and rapped with a crew called the CIA (Criminalz In Action). Once he moved to Cambodia, Cream's visual and graphics talents helped him get into the Cambodian Advertising and Creative Industry at the end of the 90's. From 2004 he became Art Director and Creative Director for some of Cambodia biggest advertising agencies until 2009. Working for these companies Cream he learned how to produce music, film and event, graphic design, Art direction, direct film, edit, photography, business, personal management. In 2001 he started producing Khmer Hip Hop music mixing old Khmer music from the 60's and 70's. In 2005, in parallel to his advertising career, he founded Cambodia's first Khmer Hip Hop and Independent music label called "KlapYaHandz" doing everything alone from management, production, shooting, editing, mixing, mastering, promotion…In 2009 he quit the Advertising world to start his own production company 391 Films, and since then he had produced numerous TV commercials, documentaries, films, and events. His goal in life is to promote Cambodia through Creative things: Music, film, videos, events, etc…and to turn Cambodia into a Creative destination and hub in South East Asia.
Michael Otto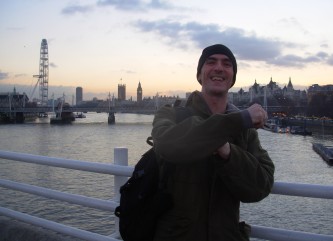 Michael was a resident of Cambodia from 2005 till 2009 and was managing legal education and advocacy programs with Bridges Across Borders in Cambodia and the Southeast Asia region. Michael has been involved with Tiny Toones since its earlier days in Tuy Sobil's living room and has been part of fundraising, organizational development, implementation of the educational programs, international tours, and creative aspects of the organization since the first center was constructed. He has also spent periods of time assisting in the overall management and development of Tiny Toones, directly in Cambodia and from abroad, including organizing the Board of Directors and Senior Management.
Michael recently completed an MSc from SOAS, University of London, is a certified mediator, and focuses specifically on organizational development, non-formal education and music programs, and various legal issues.
Lee-Anne Pitcaithly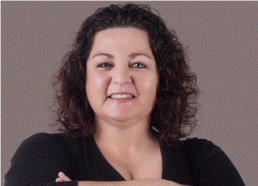 Lee-Anne has been a resident in Cambodia since July 2007 and has been working with Tiny Toones in a volunteer capacity since December of that same year. Lee-Anne specialises in Access to Finance programs targeted directly at the worlds poor. In December 2011 Lee-Anne finished her role as CEO at WING Cambodia – a mobile money program providing formal financial services to unbanked Cambodians. As a board member Lee-Anne provides assistance to both the Finance and Fundraising programs. She also provides mentoring and capacity building to the management team of Tiny Toones.
Lee-Anne was born in New Zealand and is also a citien of Australia. Having more than 20 years experience in the private sector Lee-Anne brings a wealth of knowledge, contacts and opportunities to Tiny Toones.
Hannah Stevens
Bio to come
Jenne Roberts
Bio to come