Comments Off

on Celebrating the Tiny Toones teachers
"I was hopeless and lonely, addicted to drugs". That's how Slick describes himself at 15 years old. Today he is one of Tiny Toones' most inspiring teachers – and deserves a huge shout out today for World Teachers Day. As Shhort, TT manager, says: "I look at Slick and I see a lost kid grown up to be a productive role model for his community."
World Teachers Day is held on 5th October every year to celebrate teachers from across the world. We are very proud of each of our teachers, most of whom used to be our students. That means that they have experienced the same pressures and poverty as the children who come to our centre every day, and are perfectly placed to understand them and inspire them.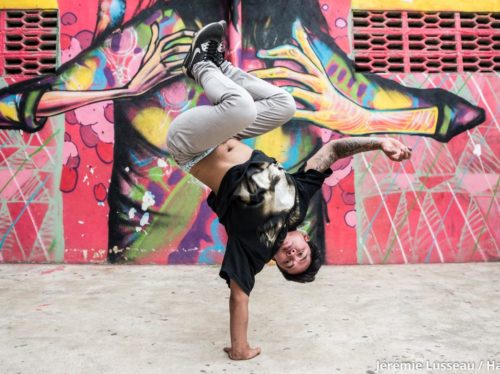 Slick is a perfect example. One of 8 siblings, family poverty forced Slick out of school and onto the streets collecting garbage when he was a little boy. Soon he was homeless and fell into the despair of drugs. Luckily for him and Tiny Toones, he soon met our founder KK and showed huge academic and dance potential. Many years later, he not only performs as a dancer across Cambodia and the world, but still teaches daily at our centre.
"He uses his personal experiences to help kids like him," says Shhort. As well as a teacher, Slick is also an active mentor to many of our children, able to support them when they are facing difficulties and feel drawn back to life on the streets.
"For me, good teaching is about listening, motivating and always being ready with a helping hand," says Slick, explaining his approach to teaching. "I love it because I get to learn too." He inspires his students every day- we hope his story might inspire you a little today.